ORIGINAL IDEAS TO MOVE AND NON STOP
More proposals to make with the smallest of the house. Holidays are coming to enjoy and be in company with our children. Ideas that we can make with material that we can have at home with which we will promote creativity and interaction.
The first of these is about creating a child's scooter. With just a wooden board, some rollers and some handles we have it built. With the help of treatment products they can be used later without deteriorating.
Another option, this can be used by all members of the family. It is the manufacture of a balance board or goofboard. In a tendency to be used for the maintenance of the body, its construction is very simple as well. You will need a wooden board and some tubes, which may be cardboard or plastic construction tubes. With a previous sanding, color is applied to the board, we advise you to use the range of concentrated colorants CU and finished to use. It is time to demonstrate the balance skills of each one and have a fun time, to see who can hold out the most.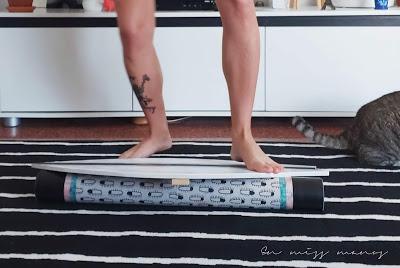 If you are concerned about the safety of your family, there is a range of lacquers with a child protection certificate, low in heavy metals in their formulation. In this way, you will surely spend happy moments and time will fly by.